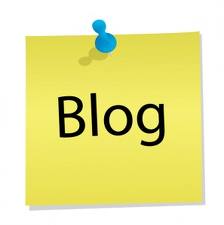 We just want to say a very big thank you to everyone who has donated a raffle prize to our Christmas Raffle on Friday 11th December - we are so grateful!

Asda Trowbridge - Toys and Games Bundle

Avon (Gemma Savery Avon Rep) - x2 Beauty Bundles

Cheeky Monkey Crafts (Claire Brown) - Handmade Cards and Scottie Lavender Bag

Clarkwood Nurseries (Chrissy Wood) - Pre Potted Hanging Basket

EllsBells Books - Usborne Book Prize

Emma Whopples - Toys and Games Bundle

Fragrances at Wood View - Fragrance Prize

Imperial Candles (Victoria Charlton) - Voucher and Wax Melt

KC Beauty by Kelly (Kelly Crew) - Gel Nails Voucher

LDC Driving School (Ross Perry) - £20 Lesson Voucher

Le Candles (Lisa Sharp) - Candle and Tea Light Prizes

Lisa's Beauty Room (Lisa Carter) - Express Facial Voucher

Linda Maggie - Bottle Prize

Louise Feltham - Wine and Beauty Bundle

Lydia's Little Library (Lydia Fern) - Usborne Book Prize

Marks & Spencer - Percy Pig Biscuit Tin

Mole Valley Farmers Frome - Voucher

Oh Fudge! (Lauren Chdwick) - Fudge Voucher

Pretty Little Bakery (Amy King) - Voucher

Sam Delaney - Meerkat

Stacey's Occasional Cakes (Stacey Godwin) - Chocolate Orange Gonk

Studio Seven Boutique Fitness (Jo Canham) - Voucher

Sweaty Mama's (Rachael Cornish) - Voucher

Talking BS@Home #Go PamperYourself! (Kerrie Charlton Body Shop Rep) Beauty Bundle

The Scent Room VIP ( Zara Rowlands) - FM World Prize

The Rising Sun Pub (Andy & Lynn) - Prize

Town & Country (Tim Mason) - Christmas Hamper

Twenty Twenty Candles (Sarah Marchant) - Wax Melt Bars

We love Pets Trowbridge (Jo Mumford) - £20 Grooming Voucher

Willows Preschool - Christmas Book Bundle

Zara Rowlands Photography (Zara Rowlands) £20 Photography Voucher

Thank you to all who completed the sponsored scavenger hunt in half term. We raised a staggering £425. We really enjoyed looking at all your nature pictures that you created too!