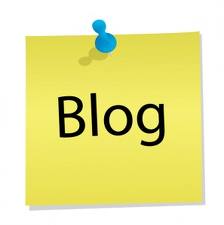 Attachment and relationships

Posted on

As adults we all know the importance of forming good relationships. As parents we all strive to do what is best for our children, and to be as good as we possibly can. There is a huge amount of pressure on parents to provide al manner of additional experiences for their children, alongside the usual worries of finances, home/work balance and the other demands that can feel overwhelming.

Sometimes it helps to take a step back and to look at what a child needs as they grow and develop; we often hear reports about how British children significantly lower in world wide surveys regarding happiness, and the impact of this unhappiness as they reach adolescence.

Children need to be loved, and to feel loved. This incorporates both the physical aspects of being nurtured and cared for - nutrition, cuddles, a safe, warm place to grow up and space to move around, to run and to be childlike - alongside the emotional elements that are essential to mature. Children need adults to make time to talk to them, and to listen to their response. Dialogue is two-way. We all know how frustrating it is to talk to someone who is not listening to what we are saying. Adults are role models to children, teaching them how to behave in the world as they develop. Children need adults to allow them to be children, not mini grown ups. Our expectations of children are extremely high and often unattainable, thus we are setting them up to fail. Children need adults to show them they are cared for, that they will be kept safe and that they are of utmost importance. They need a secure bond, an attachment, to enable them to build their own relationships (including their self-love) as they mature and reach school age, adolescence and adulthood.

Let's not fail our children - it's our duty to give them the Best possible start in life. Love them without condition.

Term two has begun!

Posted on

So what does this term hold in store?

We have been discussing fireworks and bonfires and all manner of things that go Bang in our small group time. In PE we have been foreworks and rockets. Our painting areas have been set up to encourage bright clours and whizzy lines. In circle times we have talked baout what we do on firework night.

Next week is Diwali and we will look at some Indian items, including fabric and statues. We will attempt some Indian style dancing... We might even have a look at YouTube to see what we can discover!

And the week after... That's when Christmas begins (AGH!) as we wrok our way through the lists of crfts that staff (and children) have chosen and requested! The glitter will be everywhere; there will be an explosion of sparkles and red and green; your ears will fall off with the Christmas-themed songs that your children sing All Day Long. It is Ace! I really cannot think of a better place to be during the lead up to the festival. Other than the North Pole ;)

In other news, don't forget our Road Safety awareness day on 25th November.