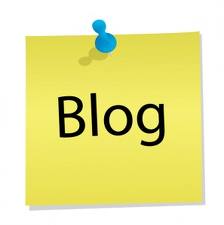 The grand garden

Posted on

The children came back to preschool to find that the sensory garden is pretty much complete (thanks to Lou Lou). It is full of beautiful colours and smells and sounds:

The children were very excited but also rather understanding of the need ot be quet when in this garden. They had an important job to do: feed the birds. They hung some food on the bird table and now we have to wait and see if we have any feathered visitors.

While they were there, the children explored the grasses that have been planted:

and talked about the different textures. They really enjoyed smelling the flowers on the fence and as always, they hid in the den! They also discovered something very exciting:

our first strawberry!!! It isn't quite ripe but it won't be long :)

We have also planted some veg in the main garden, including tomatoes, butternut squash, pumpkins and courgettes. We are teaching the children how to care for the veg and they can track the progress until they can finally be picked (and hopefully eaten). Last year we picked some potatoes when they were teeny weeny and the children had them at snack time.

Do feel free to peer over the fence and admire the new garden......it is beautiful :)

(Thanks to all of the staff, committee, parents and children who have helped so much this last couple of months)

The Queen of Hearts

Posted on

She made some tarts:

and what fun we have had!

The children really enjoy the cooking process (and I'm sure they also appreciate the eating process too!) and have become very familiar with the different types of ingerdients needed. They have also gained a good understanding of the scientific bit and talk about weighing and melting and mixing like professional chefs!

This week they have made two jam tarts each to take home - it is funny to ask them who the other one is for. Some say mummy; others a sibling. One said it was for their dog.....