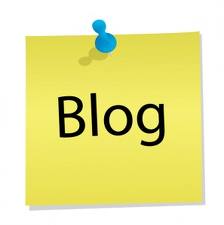 Garden update.....

Posted on

Oooh, look at our new fence!

Tony Deacon put this up at the beginning of the week and suddenly the garden looks so much better :) We have a definite structure to it and can start on the next stage - digging!

Lou and rach will be there on Monday from 10am with some shovels - do come and join us :)

As you can see, it does need some work!

Today we had a visit from Mr Midgeley, our local Baptist Minister. He came to talk to the children about Easter and it's importance in the world today.

The children were, as always, very excited to have a visitor and behaved impeccably. They were genuinely interested in what Mr Midgeley was telling them. The fact that he was trying to push a My Little Pony to the bottom of the water tray may have swayed them somewhat, but even so, they paid great attention to him.

Mr Midgeley was a fantastic speaker and chatted to the children about science - the pony was pushed to the bottom of the water tray and he asked the children what would happen if he let go........"It will plop up" called out one little girl, as the others watched keenly. She was right, of course, and Mr Midgeley related this to having Jesus in your life - that you will always feel a little more "plopped up".

Much more accessible to the children than a story of death or betrayal.